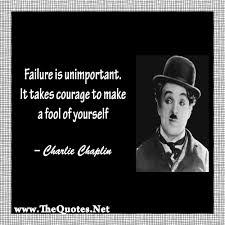 Silliness is next to godliness. Okay now don't try to go and look that up because I just made it up. It is, in my opinion, true. I read somewhere that kids laugh about 300 times a day. Adults? We average about 5.
I think that a little more silliness in everyone would improve the world dramatically. When you love yourself, it is easy to laugh at your foibles. And words like foible. Without harming your precious adult ego who thinks it has to be perfect and serious all the time. I am not talking about putting yourself down for a laugh, nope. I am talking about laughing at the human condition and the things our egos have us do. To take a step outside ourselves and realize that we are awesome, spiritually perfect (perfected in Him) beings who do stupid things sometimes based on old, flawed programming.
And then there is systematic purposeful silliness. I am blessed with a boss who brings this into our work life by the wheelbarrow (another great silly word!). He has taught me/reminded me to embrace the silly and life is so much better for it.
Give it a go today, allow some in.  See what happens.