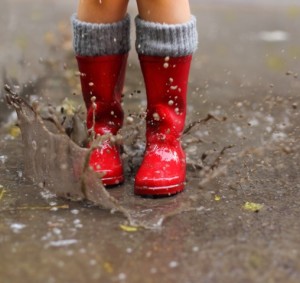 Today we are experiencing a break in the rain. It has been raining much more than usual here in the South and it has been cloudy many more days than normal. It sure makes me appreciate the sunshine. It makes me look forward in anticipation to the next sunny day. I also give thanks for the clouds and rain and the incredible green landscape they produce.
Sometimes, when things go along a certain way, it is easy to overlook or not fully appreciate what you have. It can be easy to become numb and blind to all of the wonderful things we see and have every day. It can be easy to begin to take things for granted. One of the blessings in rainy days and things that don't actually go as we prefer is the stark contrast it provides to give life texture. Without rainy days, we do not appreciate the sunny ones as much. Without cold days, we do not appreciate the warm ones as much.
Rather than complaining, how about we get to a place where it is a natural habit to look at everything in the best possible light? Doing so provides an extremely powerful tool to boost your happiness. Everything has a positive for someone and from some perspective. Start taking a step back and looking for another view. If you do not like the current landscape, change it. Look at it from another angle. Narrow your view. Broaden your view. Look from below. Look from above. There is splendor and magnificence in everything. Beauty from ashes is all around.