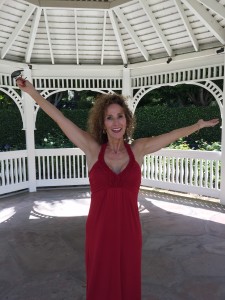 It's Independence Day! Here in the US, we celebrate today, July 4th as Independence Day, the day we declared our independence from the British Empire. I love this day and this celebration. I love to celebrate Independence!
I used to love to celebrate independence from needing anything from anyone else. I celebrated that I could take care of myself, thank you very much. And I can, sort of. And that is a great thing. But I no longer desire to be an island.
The independence I celebrate now is that of free thinking, acting and living. To be able to look at my life from a broader view. To be the observer of my life, with less emotion, to step outside and see what is really going on. To be able to see freddy (ego, inner critic, inner saboteur, old programming) more clearly and to know whether it is him suggesting things or if it is truly me.
The me that is pure spirit.
Once I began to recognize the distinct signature of freddy frequency (the negativity, blaming, judging, lack, fear and anxiety), I could spot him more quickly and I could step aside and let it pass. I get better and better at this as time goes by. I do not judge or fight the thoughts he gives me anymore. To do so would only give him more of what he likes – resistance. I simply notice them and then choose better ones.
Thoughts that serve me and others.
Thoughts that build up and not tear down.
Thoughts that promote, expand and embrace the abundance that is all around.
Thoughts that lead to actions of love, respect, kindness, gentleness and pure unadulterated joy.