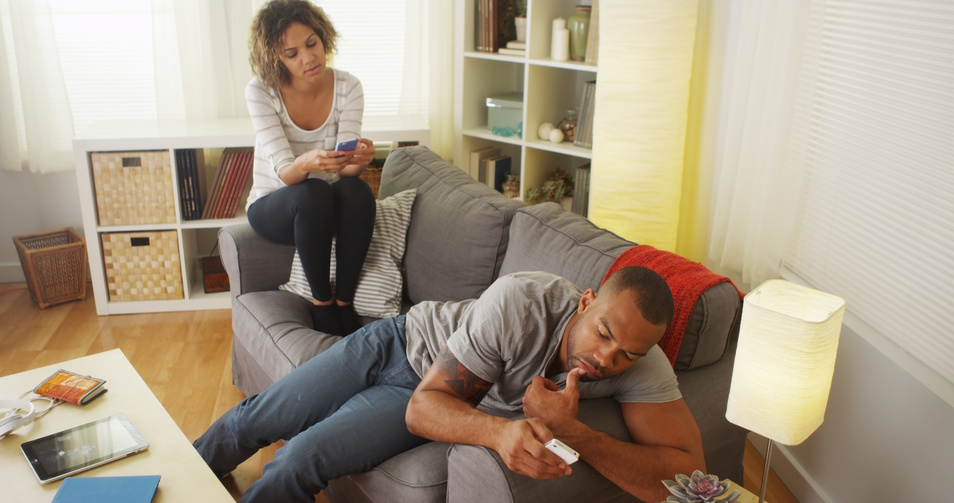 We live in an extremely busy day and time. We have more incoming information than any previous generation. We have more technology in our hands than was in the whole world not that long ago.
That is great stuff! It helps us do more, be more and accomplish more in many ways.
It also distracts us more than ever. We have so much incoming data at our fingertips that it is easy to forget that we live in a real world not just a virtual one or a social media one. All this technology allows us to hide more than ever before. Hide from real connections, from our families, friends and husbands.
It even allows us to hide from ourselves more easily than ever. We do not have to be present with our spouse, our friends or even ourselves when we can simply look at our phones for the next "hit" of quick information and distraction.
The question is what is this costing us? What is it doing to our most intimate relationships? Do we know our husbands and do they know us? Or are you two individuals that happen to be in the same house each staring into the phone screen?
Do we know ourselves? Do we know what we desire? What we are working toward and what we like? Are you listening? To him? To your higher self? To your Maker? Isn't it time to start again? I say yes and amen and I am committing now.
Listening is one of the topics I cover in my new free guide The Relationship I Love Starts with Me – 5 Simple Secrets to create the relationship you've been longing for. Don't yet have it? You can get it here.
I am also doing a free webinar series on the topic and the next class is Tuesday, July 28th at 7:30 PM Central Daylight Time.  You can register for that here.