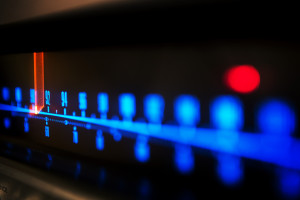 Yesterday, we learned that receiving and allowing Love in our lives is really the key to improving our own life and the lives of everyone we encounter. I do not mean a little. I mean dramatically.
When we start to love ourselves, everything changes. This is a process and we are never "there." That may sound defeating, as we are taught that we must "get there," but it is not intended to be. It is intended to excite you even more. For love is never ending. There is no bottom. There is no top. There is always more. And it is always "here." We see and feel more of it every day as we open ourselves to it and tune our receivers to it.
Our lives get better and better EVERY SINGLE DAY as we grow in this awareness and acceptance and gratitude.
So what are the practical steps in just allowing and receiving? How do we get the ball rolling so to speak? Well, there are millions of ways to experience this love. They all start with these two steps.
1) The first thing is awareness, which you now have because I shared it with you. Know that love is there for you and that you are equally worthy to receive it.
2) Now it is your turn to make a decision to accept it. To surrender and allow it in.
Surrender? What? Me? Never!
Well, yes that is where a lot of us got stuck. Surrender is not giving up power. Surrender is not quitting. Surrender is allowing and accepting. We have been resisting what is already there. It is this resistance that causes us pain. Love is all around us. When we surrender and make a real choice to receive the love – wowee wow do we receive!
We will talk more here tomorrow…