One of the greatest gifts I received in my own transformation process is learning that I am in charge of my own thoughts. Hand in hand with that, and the mastery of this is of course still ongoing, is that the better my thoughts are, the better my life is.
This is especially true in my marriage. As my thinking gets clearer and more conscious – more purposeful, my marriage gets better, more conscious and more purposeful. We end up deepening our intimacy, working better together, being more aligned and more fulfilled.
I am not perfect here, of course. The great thing about this is that when I slip into unconscious negative thought, I feel and see the ramifications very quickly so I am alerted to going off course.
So how do you start thinking better thoughts? Well, the first step is to pay attention and notice the thoughts that you are having. Can you change them for longer than a couple seconds? Can you drop out of the rumination loop and into thoughts that serve you? Don't just say, well of course I can. Actually try it.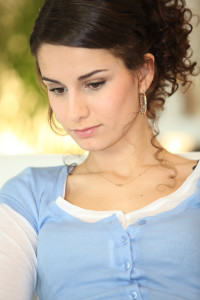 If you are like most people, like I was, I couldn't. I couldn't stop my thoughts at all. I could redirect for a moment but then bam, almost immediately, the unconscious negative thoughts would come rushing back in.
Minding our thoughts and words is absolutely the most powerful marriage and life enhancing habit we can develop.
I am devoting the first session in my free webinar series on July 21st to this very topic. If you haven't yet signed up, you can do so here.
There will be a recording available if you can't be there live.