Having excellent habits and routines will create an excellent life. The converse is also true, of course.
When I started to get into the habit of looking for, and finding, the best in my husband, things changed dramatically. As most of you know, it took a real kick in the gut for me to start to look or even care to look. Before that I was way too into my own world and focused on what I wasn't getting. You can get more of that story here.
Silly me! I had it all backwards. I didn't realize that in order to have what I desired, I had to start seeing it and picking it out of the bunch. When I started to see the gold nuggets amongst the other rocks, wow, now I see that they are everywhere.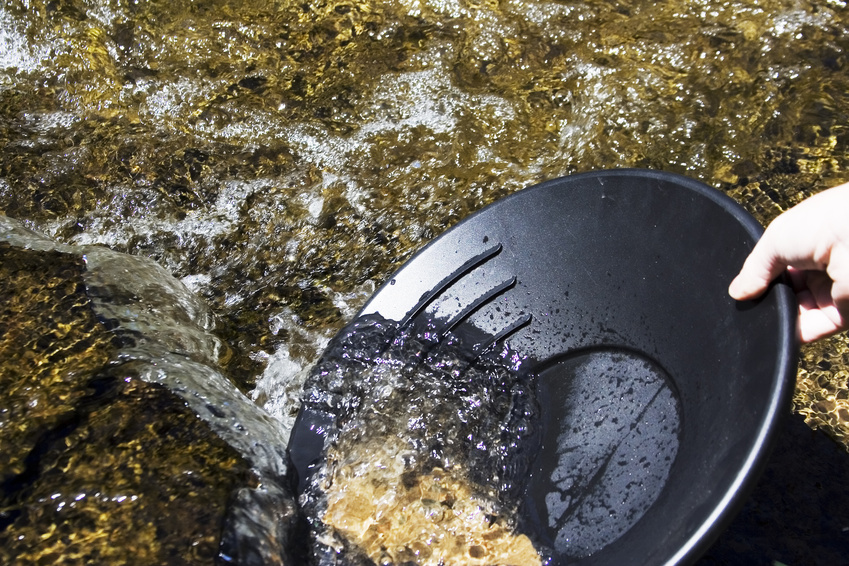 It did take me some training, though, to learn to find and recognize the gold right there in front of me. I think this is true in so many cases.
I recently had a root canal. Yuck, I know. Actually it was really easy but that is another topic. The doctor or dentist always puts up the x-ray to show you what is going on and why the procedure is warranted. Well, like pretty much every x-ray I have ever seen, except my broken wrist as a little girl, I couldn't see squat. I am looking at it going, yep, that is a tooth, and so are these others. And?
Well, the dentist, the oral surgeon, doesn't see it that way at all. He immediately saw what his eye had been trained to detect and notice. We laughed about me not being able to see it and he was very cool. He said, yeah when I first started, I have to admit, all of the other faculty and advanced students saw the images and what they were looking for immediately but I stood there wondering what they saw and if I would ever learn to see it. He did. I did. You will.
Then once it is habit, you will wonder how you ever missed it before. And you will see that good in everyone and everything. That is when your life expands and joy overflows in ways you cannot yet comprehend.