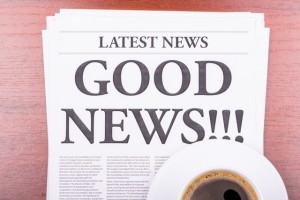 For many years, I have been a proponent of the idea of personal responsibility. I knew intuitively that this was true for me and the cure for what ails. What I didn't know is that I wasn't nearly as personally responsible as I thought I was. I do not judge myself for that and I forgive any past judgments about it. It is a journey, a process and I am continually moving forward even when it doesn't seem like it.
In the last few years, I have come to realize that I wasn't taking the responsibility that I could. I realized that part of personal responsibility is to allow, develop and grow personal love. That is what Love Starts with Me is about.
I cannot truly be personally responsible, hold myself accountable and own my actions unless I love myself enough to allow myself to actually see the things I would rather not see. I cannot see in myself those things that I dislike in others unless I accept and surrender and forgive and allow. If I judge what I do not like, I will never be able to look at it and thus allow healing of it, in myself. I also cannot be personally responsible if I don't know myself enough to know what I desire. Nor can I be personally responsible if I do not respect myself enough to listen to and provide for myself.
One of my mentors, Gina DeVee, speaks of self abandonment. I imagine that is a psychological term but I don't recall ever hearing it prior to her work. It is such a powerful concept and phenomenon. Once we realize where we have let ourselves down in the past, we can start to move forward in a new way. We can choose to now self support. We can choose to love ourselves more fully and in a new way.
What helped me realize this kind of love and support was my study of Jesus. More importantly, my real relationship with and understanding of Him. What He brought was the Good News. It has gotten very twisted, in my opinion, and many people now shy away from the name, even spiritual people, because it has been so deeply associated with religion and rules. It has so often been associated with judgment, holier than thou, black and white thinking and acting. In my understanding, nothing could be further from the truth. Nothing.
The Good News is that we have no need for guilt, shame, pain, suffering or any of the negative things to which we still cling. The Good News is that we are wholly loved and lovable. Right now. Exactly the way we are. I can look at all of the ugliness in my behavior and know that I am forgiven and loved no matter what. Now that I can look at it and own it, I can take active personal responsibility to allow change. If I judge it or try to fight it, it simply grows on that against energy. If I watch it and observe it without beating myself up about it, but still choosing a better way, it goes bye-bye in time.
The Good News is that life is full of joy and peace and abundance no matter what our present circumstance is. When we choose to think on things above – all of the good things in our lives and the best in people – and listen to our own true spirit; when we are true to ourselves, know ourselves and love ourselves as we are loved? All things are possible. Circumstances miraculously change to match our thoughts.
Once I chose to accept and allow the love in, it completely changed my life in every way.