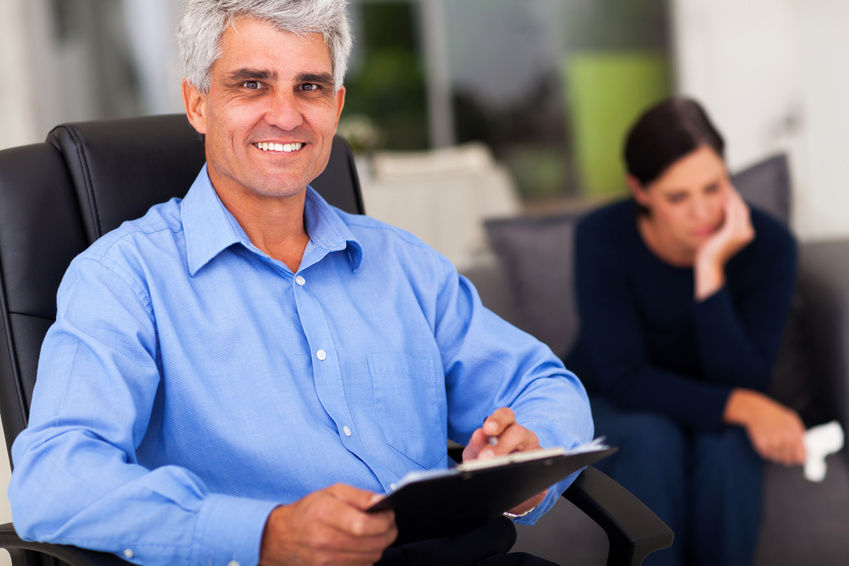 Sometimes therapy can be a great place to hide. All of that venting, analysis and talking and talking and talking without having to "do" anything is so safe, so comfortable. It is so satisfying to go and talk to someone for an hour and to feel good that we are really "trying." To pay them to hear us. Then we leave and live life exactly as before. Next week comes and you are back in the chair, paying for another hour, no different than you were before.
Except, the funny thing is you actually are different than you were before. You are more mired in your circumstances than ever. You have sunk a little deeper into the quicksand. You have talked more about your husband, your job, and all of these external circumstances. You have talked about all of that stuff outside you that you wish would change. If only it would change. You are actually feeling a little more defeated inside with every session.
I am not against the counseling, psychology or psychiatric industries. I am sure that many people get benefit from it.
I, however, really didn't. Other than, now, for me to understand why it didn't help me and in the sense that everything in my life brought me to where I am now, for which I am grateful. I am also grateful for the wonderful people who worked to serve me in that way. It just so happened that it wasn't about any of the things we tended to focus upon and they couldn't or didn't understand how to show me that.
You see, it was all about me. Me learning to receive, allow and accept the love that was there for me, that had been there for me all along, and loving myself with that same love.
The irony of life is that we have lost touch with how to love ourselves. What used to come naturally and so easily, is buried. Often quite deeply. We have been doing things for so long in the way that we were taught, that we have disconnected from our true selves. For decades we have been told to behave, don't talk in class, keep your head down and your mouth shut and to squash ourselves over and over and over. Now it is habit.
That is the good news and the reality. The good news is that habits can be replaced systematically. The reality is that undesirable habits must be replaced with new, better ones. We cannot, except in rare instances, just change our habits over night, much less the whole interconnected lot of them. It is a process, a peeling of the onion, as we get back to our true nature, one of loving, full expression of who we really are. Creating these new habits in the most efficient and fastest method requires a system.
I have been building my system for years now and I know it works. I am living proof. Now I coach women on the very system that saved me where neither therapy nor any other method could. To learn more visit www.lovestartswithme.com.