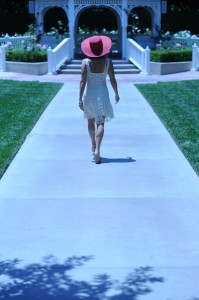 It feels like something is missing because it is. Loving yourself right now. Those who strive to reach a place where they will deem themselves to have arrived, to be acceptable, to be successful, to be happy, to be lovable some day are in for nothing but heartache. For the drive to reach that place lacks the essential ingredients for long-term success. And even as that thing is achieved, it will be a hollow victory followed by disappointment, backsliding and frustration.  I know, because not that long ago, that was me.
When you change your mindset and commit to living a lovingMe lifestyle for the intrinsic reward and the sole reason that you are worth it, everything changes. It becomes a game not a chore. It becomes a pleasure not a sacrifice. It becomes empowering and exponential. Only from here will any changes you make stick. Only from here will your motives and motivation be pure enough to be sustainable. Only from here, are you happy because happiness emanates from inside of you and you take it with you everywhere you go.
If that is the journey you'd like to begin, you are in the right place.