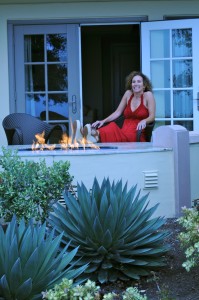 It is so good to be back writing and sharing every day again with you lovelies! I really have missed it and you. It was good for me to take some time to get clear and recharge but it is so fabulous to be back.
This past couple of weeks has been a pretty big transition for me in many ways. You see, I have always been the planner. I have always been the one to get things organized and taken care of. At least from my view. I am usually quite good at it, especially the big important stuff that gets prioritized high on my list.
Now I have a team. Now I have folks who I am paying to help me. So communication is imperative.   And regular check-ins to make sure that everyone shares the same perspective and goals. This does not usually occur naturally, by the way, ladies. It certainly can, and when it does, it is magnificent and brings flow like mad. It also spoils us somewhat, for when we don't have it we assume we do and that can just cause trouble. No trouble that communication and lovingkindness cannot trump. (Okay, note to Word and the WORLD, lovingkindness is the most awesome word and is one word, not misspelled, please add to your dictionary and to-do list.)
So, I am working through those challenges with my awesome new team and also got another opportunity to practice, ehem, learn the lesson, with my beloved.   We have been discussing a certain trip for my birthday. I, being the planner, went ahead and did some research and well, booked it. We had talked about it and I figured I would save him some time and trouble.
This was a mistake. You see, I see him doing more and more for me and taking charge in new ways. He does so much in so many ways and it is wonderful! But instead of relaxing and allowing it to continue, I jumped in and cut off his opportunity to do this trip for me. I thought I was helping but really, I was disrespecting him and showing distrust by going ahead and doing it myself. That is not what my head was telling me but that is what the action showed. Of course, my benevolent king understands me too well now to let it faze him. But he also was kind and smart enough to gently point out how he was disappointed that I preempted his plan.
Wow! How exciting is that? We have created such a loving and safe environment that we can share with one another and learn from it, continually growing and getting closer the whole way!
Just as in the corporate world, with our vendors, with our team members, with our employees and peers, we empower them or squash their contributions through our actions and words. So it is, too, with our partners. When we create a safe environment, we can have open discussions. A safe environment can only be created when we are safe in our own self-worth – when we love and respect ourselves. Only then are we able to listen without defensiveness, to offer suggestions without ordering or offending, to ask for help without guilt or shame or unworthiness or anything but a confident assurance and empowerment for all.