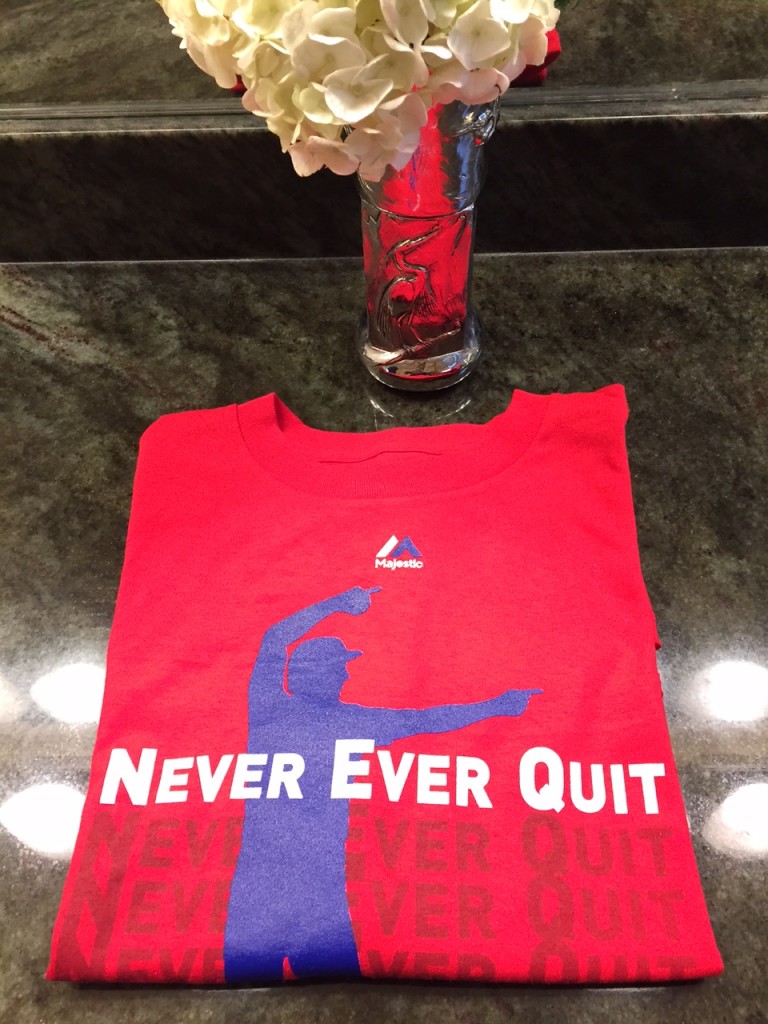 Yesterday, I wrote a brief message about never ever quitting. I stole that phrase from the last place (as of earlier this year) Texas Rangers and showed a picture of the AL West title they had just won. That accomplishment is nothing short of miraculous.
Their marketing pieces used the phrase back in the spring. I thought it was a marketing phrase, at least. I was wrong. They took it to heart.
They didn't quit on themselves. Look where it got them.
They did, however, quit probably hundreds of other things that weren't serving them in their quest.
Today is the first day of my new life. I quit my cushy high-paid corporate job. Why? Because I have chosen to never ever quit on myself and my ideal life.
Stay tuned…