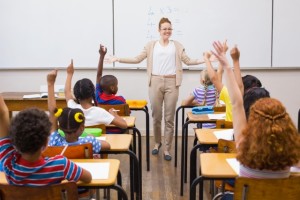 Remember when you were a kid and the world was full of possibility? Remember in kindergarten or preschool thinking that you would be president? If the teacher asked who is an artist, your hand would be raised high. If she asked who is gonna be a movie star, your hand also shot up. If he said who is a scientist who will cure cancer? Your hand was in the air.
Now we are conditioned to shy away from answering or even asking such questions, away from such enthusiasm and confidence. We look at it as arrogance or naiveté. We have been squashed and pigeon-holed into thinking we are only what we have been. We forget that we are still that kid inside. We forget that we have all of that talent and then some. We have developed and learned tremendous amounts over the years. We forget that we are creators. We forget that we are unique and not one other person has the distinct combination of experiences, learning, and innate skills that we each do. We forget that no one else knows exactly what we each know. We forget that we are powerful.
It is so easy to think we are not powerful or creative. Time and experience have led us to believe that safe is best. The same is safe. Small is good. Normal is desirable. Status quo makes sense, is comfortable and is to be protected. We slowly allowed the dimming of our own light in misguided humility and in fear. Stay busy, stay in drama, stay in step with what everyone else is doing lest the "fraud police" come knocking.
You may no longer care to be president. You may no longer desire to be a movie star. But you have something else in you. Something hidden. Something bigger than anything you have done so far. Someone who is more you than you have seen since childhood. You may not even know what it is exactly at this moment, but I know you feel it. I know that you know that it is there. Waiting. Waiting for you to raise your hand high and say "I am."
If you are ready to raise your hand, you can start here.