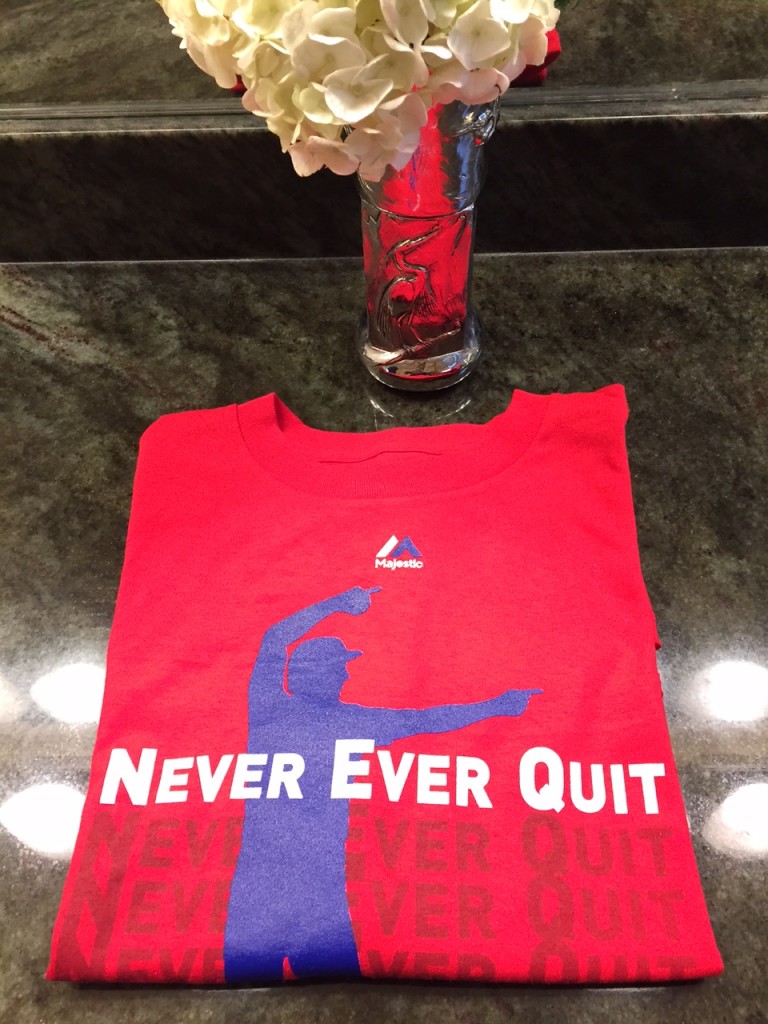 Yesterday was opening day.  I took a little field trip, spent time with my husband and friends, and watched the game with an even keener eye on the power behind the game.  My musings and insights include the following.
It is about showing up. Day after day after day. It is also about changing up the routine when things are feeling stagnant – that's part of showing up.
Never ever quit. If you have a burning, white-hot desire to be or achieve or do or have, never ever quit. If you don't, create that desire ASAP, develop it more every day and if you can't or choose not to, quit immediately. Otherwise it is too painful for any of us to watch and you are ruining it for everyone. There is something else out there for you because this ain't it.
You can be sent to the minors at any time. Or you can move up at any time. You choose by your thoughts and actions – how you commit to your practice.
A team is only as good as its weakest player. The stronger players are smart to develop players who are willing to do the work. The owner is smart to part with those who aren't. When one player improves, the whole team improves.
A team is only as successful as its clubhouse. If the guys are having fun and are on good terms with each other, that is when the magic happens for everyone, especially the fans.
Keep the customers happy with how you show up and how you treat them and they become fans. And they will follow you during the ugliest seasons, even if you haven't ever won the Series. Yet.
A career 65% failure rate will get you in the Hall of Fame (.350).
Every player starts each season with a fresh slate of .0000.
Know your pitch. Know your zone. Watch for it, prepare for it, be ready for it. Do not chase. Make it come to you.
The coach is there to put the players in a winning position and to get the most out of those players by knowing how to reach each individual.   A coach empowers the player to own his pitch and lay off the rest.