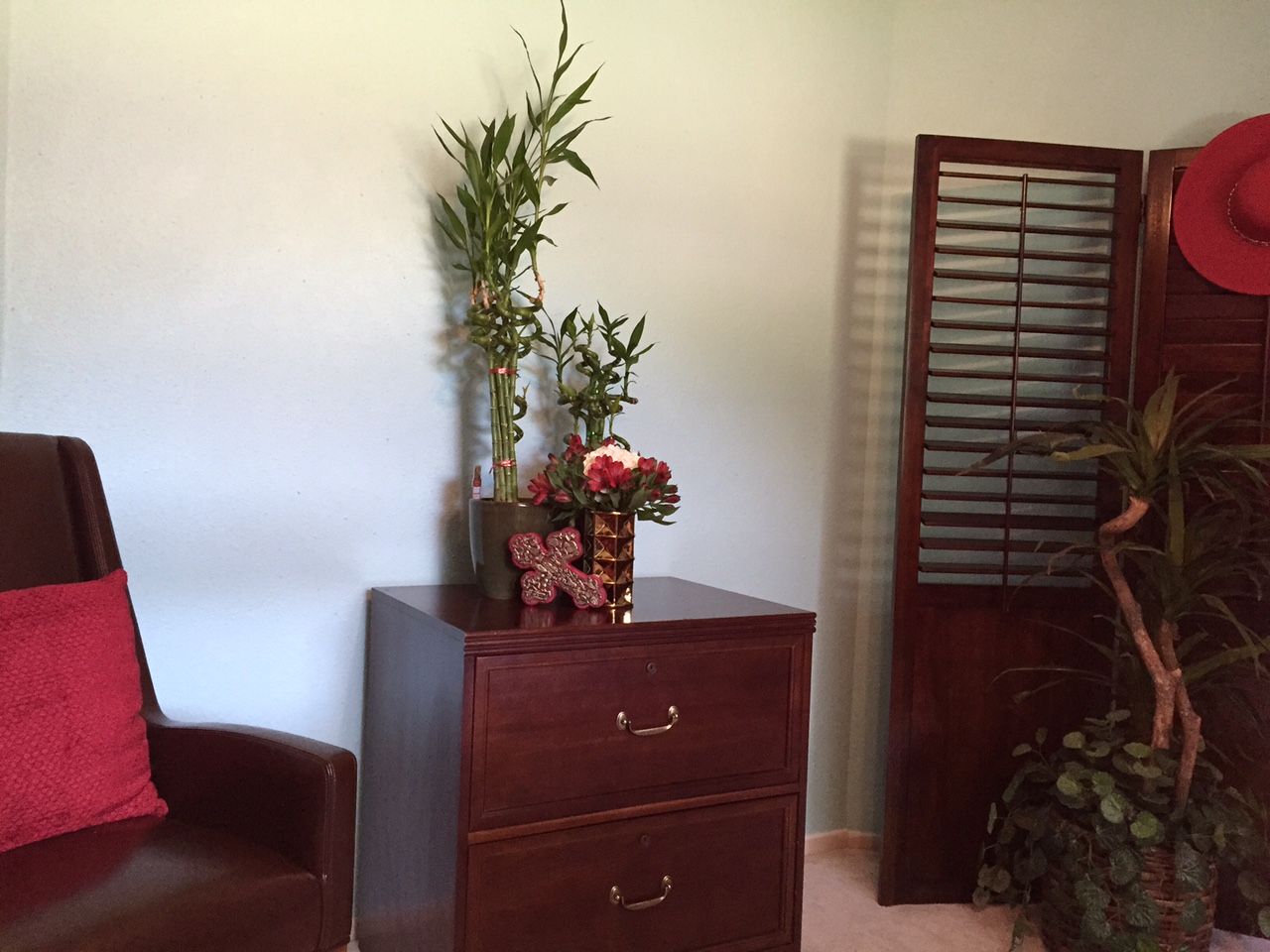 I have spent this Labor Day weekend revamping my office. Again. I am not done tweaking it. I can say that it is looking better and better. I can feel the energy shifting into a much higher vibration.
A few weeks back I took out my large double filing cabinet. I had bought it probably 10+ years ago and it was awesome for all that time. It was big and heavy, as was my masculine executive desk. I made a very nice living at that big desk.
The file had a hutch on it. My desk had a credenza. I had lots of storage. For what?
Stuff.
Old books, papers and handouts that I held onto thinking I would reference them. One day. Crap that I didn't have the courage to throw out because you never know. Well, yes, I do know. Now. If I require something then I will have it when necessary.
Several weeks ago, I got rid of the large desk. A few months before that I had taken off the credenza.
Last night I asked my wonderful supportive husband to help me move just the filing cabinet back in. I realized that aesthetics and organization are both important. I had been sacrificing one or the other, really. Now I am incorporating both.
Yes, AND. Beautiful, clean-lined AND organized and easy access. Empowered and feminine. Powerful and pretty. Nice.