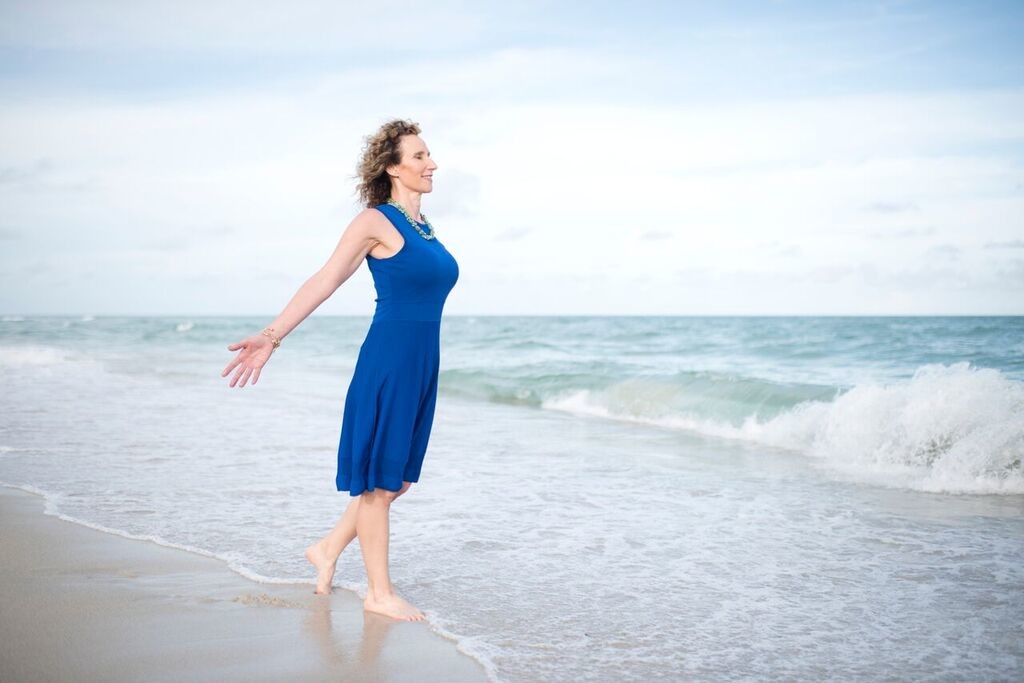 One of the most frequent questions I get is regarding how to trust your gut. Tapping into and trusting our intuition is one of the best things we can re-learn to do. It is one of your most powerful tools in business, your career and life in general. It is our truest guide, and our direct connection to Source. In order to get better at knowing and trusting our intuition, there are things we can do, questions we can ask.
The more we get quiet, the more we ask, the more we listen, the more we stop everything when it is important and we are in doubt, the better we get at knowing and hearing the truth. It is a natural gift but most of us have had a long history of ignoring it and stuffing it down so we have lost some of the ability to discern.
As I am sitting down to write this and rewrite this, I realize it is not a perfect science. At the end of the day you just have to start doing it – practicing, trusting and tweaking based on the results. Old fears, hurts, protection mechanisms and limiting beliefs can get in the way. The more you are aware of these, the easier it is to check yourself against them. So if I know I have a limiting belief that I can't make a big sale and I am engaged with a large prospect but then my head starts in with all the reasons I won't get it or that they didn't like me or that I shouldn't have said this or that, I can see that it is my limiting belief stopping me not my intuition that I never should have gone for it. It also will not pass the tests below as you will see.
Anyway, I will start this guide by praying that God will open our spiritual ears and eyes and make it black and white – so easily discernable as we regain our natural state of knowing. I pray also that these tips will aid you in your journey.
• When you have a big decision to make or something to analyze, close your eyes and take several deep breaths. Ask. Listen. Trust. Do not go back and forth overanalyzing, ruminating or asking anyone who will listen. Of course you can seek input from a trusted advisor but do not ask everyone. Learn to ask and listen. You will often get confirmation. Ultimately, no one can tell you what is right for you but you. And know that even when we "miss it," it was still exactly what was best for us and good things will come from it. So relax!
• When, where and how did it come to you? Were you asking a question of yourself or God and then got an answer? If so, trust it. If not, how did it appear? A flash of inspiration? Go with it. A flash of random fear about something you have in your head, especially if you were in the midst of feeling good? Unlikely it was your intuition.
• If you feel a concern in your body, ask to yourself or even out loud, is it true? Go with the initial answer. Asking "is this true?" or "what is true?" or even "where is the truth in this?" is one of the simplest paths to discernment.
• Does it keep recurring as you brush it off? Again, if it is in your body, it is most likely your intuition.
• Does it help you? If not, it isn't your intuition. Your intuition is always concerned with your highest good.
• Is it supporting your goals? If not, it is likely not your intuition. If it is alerting you to revisit your goals or actions toward the goals then listen more closely and ask better questions about what your next steps would be.
• Is it positive or negative? If it is negative it is most likely not your gut. The only exception here is a warning and that is informational not a panicky feeling.
• Is it based in fear, anxiety, panic or worst case scenarios? Not your friend. We cannot make intelligent decisions when we are in any form of fight or flight. We are literally cut off from our prefrontal cortex in those situations.
• Does it sound like your highest self? If it sounds like something less, it probably is.
• Does it sound like your stern parents? Your condescending boss? Not your intuition. Ask "is there any truth in this" or "is there something else I should check or do?"
• Is it supportive or detractive? Intuition supports.
• Is it information or simply emotion? Look for truth or info in the feeling. For example, I am afraid I will burn my hand if I touch that stove. Yep well that is not really fear but information. It feels different in your body when it is useful information. So again ask another, better question…"what is the truth in this? Is there something I can do about it?"
• Is it loving, kind, appropriate, timely? Intuition's calling card.
• Is it forgiving and helpful, even if firm? If not, it isn't your intuition. For example, if there is some sense of urgency or firmness that an action is the right one it is likely that it is your intuition if it is helpful and not beating you up. If it is a pushing or hard driving rather than a leading, it is likely not your intuition.
• How does it feel? If it feels like it is your gut from previous experience, it most likely is. You will be developing this muscle so you will be able to "know" even when words can't quite describe how or why.
• Where are you feeling it? If in your gut, feel into it more and ask for clarity. Most likely intuition – they call it gut for a reason. You also may feel it closer to your heart.
• Is it only in your head? Not your intuition.
• Does it align with your truth? If not, not your intuition.
• Is it against you or anyone else? Not your intuition. Our intuition doesn't judge or gossip about us or anyone else.
• Is there any panic or freak out in it? Not your intuition. Ask a better question.
• Is it judgmental or blaming? Not your intuition. Ask a better question.