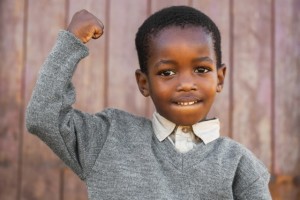 Growing up our teachers, parents and others suggested that we work on our weaknesses. In my case, it was instruction to focus on handwriting. I was told, many times, how bad my cursive was. I was told that I was an excellent student in all categories but that one. I would get straight As or stars or whatever and one C or checkmark.
But I hated practicing handwriting. The more I was told to improve it and how bad it was, the more I hated it. I looked at my friends who had wonderful handwriting and thought, wow, I will never write like that. I was right. Probably mostly because I thought that and thus knew it to be true/willed it to be so.
I understand that attaining a certain level of competency in the basics is important. I support that completely. But what if, instead of harping on the one thing that held no interest for me, the one thing that made me feel bad and inferior, I had been encouraged and asked what I would like to do more? What if my teacher or parents said to me wow, you really like creating greeting cards and you are excellent at math and spelling and English. How about we work more in those areas of natural strength and see where we can go?
I wonder now if I really had such poor penmanship or if it was just "different." What if I had been told that my handwriting was unique and special and nice? Would that have made a difference in my approach or competency? Would those words have encouraged me to practice it more and improve it, now that I saw it as a strength instead of a weakness?
I am suggesting that we work on our strengths and overlook our weaknesses or reclassify them as strengths. Let's get someone who excels in our true weak areas to handle them for us. I am not recommending a total give-up, but beyond basic competency, why beat our heads against the wall? I am also not suggesting that we stop continually trying new things, for in trying new things we discover and deepen our interests and abilities.
Do you think that we were created with certain skills, desires, likes and affinities just to be forced to do the things that we don't like or at which we do not excel? I think not. We are here to do what we like and are good at, and to do it at our highest possible level. A flower isn't here to feed a lion. Not directly anyway. Nature all works together in perfect harmony. Why is it that we forget that we are part of nature?