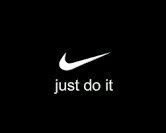 I am traveling today and in the space of less than 15 minutes I just met three people in the process of doing what they do to improve their health. I am so grateful and happy to see all of this momentum. The first I met in the stairwell walking down to the lobby. She was, as I do also, taking the stairs instead of the elevator to get a little more activity into her day. Unfortunately, this hotel doesn't have internal first floor access so we had to ride the elevator down from 2 to 1.
In the elevator is another woman who is checking out (this early!) and has a couple bags including a small one that says "Feeding my happy." I, of course, absolutely love this and mention it. She smiles and thanks me, thinking I meant her suitcase, which was also cool. Then I realize, it is her food! She brought her own food whilst traveling for work. How inspiring and wonderful! I used to bring some but I have gotten out of the habit. Consider me re-inspired!
Then, down in the coffee area, I was getting hot water with lemon and hot water for the tea that I do always bring with me. Another lady said to me, "Oh, I should do that instead of coffee," seeing the lemon water. To which I said, showing her my teacup, "Why not both?"
It is all around us. Everyone is looking to do just a little or a lot to improve their health and take better care of their bodies. Makes me so proud. The reality is that it doesn't matter how big or small the effort is. Just the act of doing it is a powerful force. If you can do one thing until it is habit, then you add another and do it until it is habit, pretty soon you are talking about exponential change.
I do not know the ad-man who came up with the Nike slogan. I suspect it was really Samantha Stephens and a wiggle of her nose but man, is it ever spot on. "Just do it!"