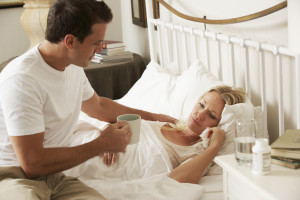 I hardly ever get sick. And when I do, it resolves very quickly. Today is one of those hardly ever days.
The great thing is that my beloved husband is there at the ready to take excellent care of me. He is there to go get the antibiotics and to cater to my every whiny whim (only whiny during infrequent times such as this). It is so healing. I am very blessed and grateful.
Tomorrow I will be much better, I know that. For today, I am going to allow my wonderful man to nurse me to health.
Do you have that kind of loving support? If not, you can learn more how to create it here.