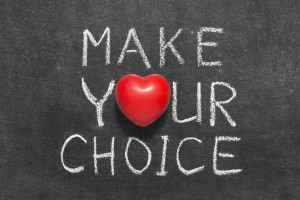 It is impossible to be truly, consistently, genuinely happy in your life if you are unhappy with yourself. – Me
That is the secret. The way to do that, in my experience, is what I mentioned yesterday about tuning your receiver to love and allowing and accepting it in. That is the secret behind the secret.
When you fall madly in love with yourself in a good healthy, real way – in an agape love, then you can love everyone with that same agape love.
You have no need to judge others. You have no need to judge yourself by others' standards. You have nothing to defend or protect from the judgment of others. You have no need to prove that your way is right. You have no need or desire to control anyone but yourself through your own thoughts and actions. You have nothing to lose by being fully you. You have nothing to hide.
You choose love over fear.
You realize and live by the knowledge that nothing anyone does or says can diminish you in any way.
You are probably saying yeah, but…and thinking of exceptions to this. This is how our fear-based brain works. It will highlight for us all of the exceptions, the rare cases in order to protect its current view. But he's my boss I can't be real with him; but you don't know what they say; but you aren't including criminals or real injustice; but what about everyone trying to take from me? You can fill in your own objections here.
And continue to live as you do now. And that's okay, your choice.
Or you can join those of us who are creating the life we love with our highest thoughts and actions. What you focus on grows. Focus on love and respect and prepare for an outpouring of the same back on you.