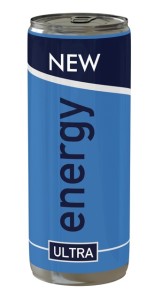 How is your energy? Do you spring out of bed ready for a great day? Do you hit snooze and roll over? Do you make it through the day on coffee, sugar and carbs? Do you fuel your day with passion for what you are doing and experiencing?
Oh come on, Suz! Fuel my day with passion for what I am doing? What I am experiencing? I am grinding out my day making a living and I am experiencing the frustration of working in a job where I can scarcely breathe much of the time. Then I have all of my home assignments. There is no time for my own passions. And what passions, anyway?
If any of that sounds like you, it is time to s-l-o-w d-o-w-n. It is time to get some time alone and ask yourself what it is that you desire. Ask yourself why you are doing the things you are doing. Go through each item on your to do list one by one. Why am I doing this? What is the benefit here? Is this advancing me toward my main goal?
Stop doing everything that isn't a must do. There should only be a couple of these a day if you are really being honest with yourself. You can delegate some of the things on the to do. Some things are unnecessary or time wasters anyway. And still other items will probably go away on their own or get done in some other way. It's the Pareto Principle. As a Certified ScrumMaster, I guide the team to cut out all but the main commitment and protect that commitment above all other interference. You are your own ScrumMaster.
Rushing and overwhelm gets you nothing but more rushing and overwhelm. Slowing down and being purposeful, taking time to ask yourself a few questions can make a huge difference in your energy, your calmness, and your productivity.
Don't know what your passion is? Don't know what your main goal is? The same process will help you find it. Go inside. Ask the questions. Be present and listen for the answers.
Need help? Here is a good place to start.