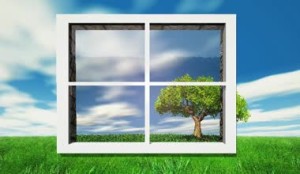 I have lived in the same home for many years. Over those years, I have always had a home office. When we first moved here, I had a milk run type sales job where I would go around and visit a set of accounts and make sure that they were happy and that they would keep buying our services and new offerings over time. It was a great job. I was on the road locally most days and I liked being out and about.
When I started selling software, I spent more time in my home office because most of my prospects were not even in the state, so the travel was usually via air. That has been 10 years next month. In all of that time, I had updated my office on occasion, going from mismatched Office Depot furniture to the whole Executive Style quality wood suite. About four years ago, I totally reorganized and optimized the space I have with the help of my wonderful neighbor, Jennifer, who is a design organizer. Wow, what a difference that made! The energy shifted each time I upgraded my surroundings.
However, late last year, I made what has proven to be the single biggest impact and least expensive enhancement I have made since I moved here. I took the shades off the large window. They had been covered since we moved in, with the old 80's or 90's bunched fabric on the upper arch window and a Roman shade on the bottom. I couldn't see out at all even though I had begun working facing that window.  My view was completely blocked.
I decided to take the shades down and see what happened. Oh glorious day!  I can see nature every single day now. Every day is different. Every sunrise is different. Every day the trees outside my window have a different stage of growth. It is magnificent. I cannot explain or convey the difference in presence, focus, relaxed energy and joy that one change has brought for me. I guess I should have listened sooner when Jenn suggested it originally. Live and learn.
What one tweak can you make to enhance or improve your surroundings today? It will be worth it.  There is a world of possibility out there.