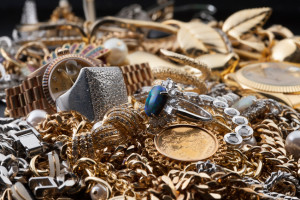 I have been thinking lately about how I can help more people. The work that I have done and help my clients to do touches so many areas of life. It is truly like a domino effect. You can start with a goal of improving pretty much anything and at the end of the day it comes back to you. You loving, respecting, accepting, allowing and embracing the true you. Until you do that, problems persist and dreams go unrealized.
Most people don't walk around thinking about that. Most people have real problems here and now and they are looking for real solutions now. We don't have time to look for the root causes of our troubles if a pill will take the pain away now.
I read somewhere that a woman's mind is akin to a jewelry box that has been turned upside down. If you reach in to grab a necklace, you are going to come up with something else, too. You will get an earring, another necklace, a ring, and you really never know what it will be. I think this is actually true for everyone if you look deep enough. Our issues are interconnected. Our bodies, minds, spirits are all integrated. They are all essential and they all speak to us in different ways. In a similar fashion, the areas of our lives are all interconnected and tell us different things about ourselves in different ways.
Your career is related to and influenced by your relationships. Your relationships are related to and impacted by your money. Your money is related to and resultant of your thinking. Your thinking is related to your health and vice versa. And so on and so on. And there are distinct ties between those categories and so many others.
All of it boils down to the integrated, whole and complete you. That is the good news and the bad news.
The good news is that you can have it all.
You can have it all because it is all intertwined. Establish great roots and there is no stopping you.
However, without the whole and complete you in place, every area will suffer to some degree. One area will be top of mind for you today. One area will be the biggest source of your frustration and greatest desire for improvement. Which is it for you? Please respond to me here and let me know what is on your mind.
Let me know what area of your life you would most like to see sprinkled with pixie dust today.