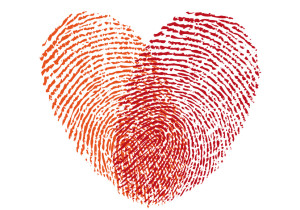 I don't really "do" the news. I do not read the news in the paper. I do not watch news on TV. I do not get a Yahoo feed. Some may say that this is not good because I should "stay informed." Okay, that is their opinion and advice and I am sure there could be some truth in it. But this works for me for where I am today. I provide my service in my own way, as I am so led. If I have to make a decision, then I gather the pertinent information in order to do so. And if the story is big enough, I will hear about it.
So it has not escaped me the uproar over the recent rulings about marriage. I have heard both sides, in the periphery really because I haven't taken the time to research it. I have no judgment on it. No real opinion. I have no skin in the game. I respect each person's right to have their opinion and each person's right to do what they see fit for their own life. But the whole subject does give me pause because of what I do.
It makes me wonder about all the brouhaha about something so sacred as marriage. It appears both "sides" of this agree that it is indeed sacred. One side would care to withhold it because it is sacred and the other side wants to be able to participate because it is sacred.
Ok that is great and now it is settled legally. Whew. Now how about the reality of marriage today in this country and beyond? What if we fought as hard for the individual marriage as we did for the collective? What if we put as much time and energy into helping people want to stay married after they actually get married?
What if there was as much focus, reflection and discussion over what is happening inside our own marriages as we have seen in looking outside? What if there was some of that outrage and cry of injustice of what we see happening (or not happening) in our own relationship?
We have the capability and responsibility to promote, protect and revolutionize our OWN marriage. We have an opportunity to redefine and reform our own marriage to a whole new level of loving, respectful, intimate union. A union that this world doesn't see everyday. A union that is so out of the norm in its mutually supportive, life enhancing and happiness producing properties that this world deems it weird.
Talk about impactful. Talk about changing the tenor and momentum in this country and beyond. Talk about life-changing and world-changing.
Ok enough talk, let's do.
Need a place to start? Get my new guide here.