Why is it that the most important subjects aren't taught in school? The life subjects? I am not saying that reading, writing and arithmetic are not important. But if you have relationship skills, I mean really excellent relationship skills? You could certainly get by without them. Okay, perhaps that is going a bit far but I am passionate about this subject, in case you haven't noticed. 😉
In this day, talking about the differences in the sexes is taboo. It is not Politically Correct. Well, I ain't into politics anyway. So I am going to talk about it. I am going to keep talking about it.
Men and women are not the same. They are both equally worthy and both perfectly valuable but not the same. As much as society likes to put everyone in a blender and hit frappe, smoothing out and homogenizing everyone into the same mold, we're just different. Thank God!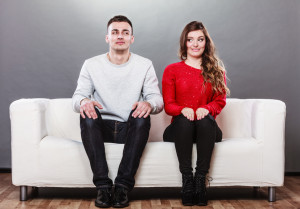 It is excellent that we are so different for we are complementary to one another. We can each bring our unique strengths to the table. Beautiful perfect harmony. Until we start blending. And unless we are aware of these differences and work with them, embrace them and optimize them, we are in for a world of hurt.
So let us celebrate the men in our lives. Let us refuse to jump on the bandwagon of downing and disrespecting them.
Our sitcoms portray them as helpless buffoons. We ask them to be soft, caring and vulnerable and then freak out when they do show that side of themselves. Think about it.
How can they win?
They can win when we take notice and begin to show them the honor and respect they deserve. Yes, they are different. Yes, it can sometimes be difficult to understand how they think. They win when we take the time to learn to do so. And so do we.