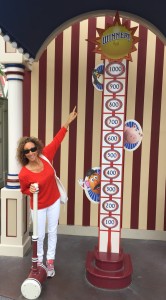 Winner! Yes, that is me.
I am a winner.
You are, too, if you choose to be. I am always a winner because I choose to compete only with myself. I am inspired by others and their successes. I am happy to see them do well. I know that if they can do it, if even one other person is doing it, then I can, if it is what I desire.
Many years ago, they said the 4 minute mile was physically impossible for humans. Someone didn't get the memo. And he did it. Shortly thereafter, lots of people did.
I cannot run a 4 minute mile.
Nor do I want to. That is not my thing. But the stuff that is my thing? Then I know I can do it as others have. I also know that there is some portion of that, some next level of that, where I didn't get the memo. So I will do that thing they say can't be done. You can, too.