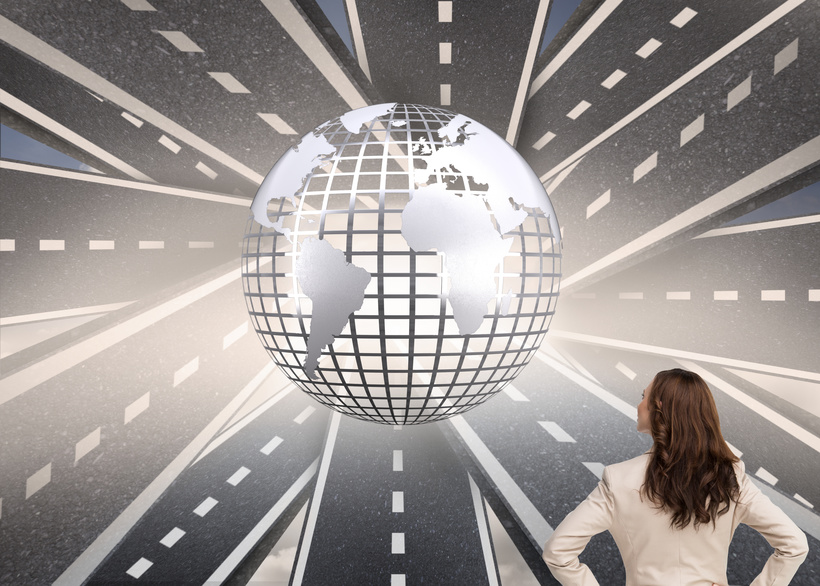 So you know that things have to change. Your life cannot stay the way it is or has been for well, too long. You have been unsettled for some time and enough is enough. You have tried and yet you are still searching for answers. I have been there. I searched for YEARS. If I am not alert, I can find myself there again, temporarily.
I am going to tell you what I really wish someone had told me in words I could actually hear and digest. My parents couldn't tell me. My friends either. My schools couldn't. My jobs? No way. Even my religion and church couldn't really show me, although I think at least some of them knew. The bold, unapologetic, unwaivering, un – PC, truth.
It is not about your job.
It is not about your husband.
It is not about being overworked or overwhelmed.
It is not about the kids.
It is not about the government or politicians.
It is not about your weight or how your body looks.
It is not about being perfect or even being number one in the competitive game.
It is not about not having enough time, not having enough money, not having enough energy or even not having enough focus.
All of those things are symptoms, scapegoats and excuses. And they will heal, improve, resolve or fall from importance once you get to the core truth.
You could change every single thing on this list. Perhaps you have or have tried. You could jump from thing to thing to thing in hopes that this one is finally THE thing. You could do all of that. And you would end up right back here.

Because it is not about those things. It is about you. You, my gorgeous, unique, amazing friend! YOU! You and how you see yourself. You and how you treat yourself. You and how you think and act based on your mindset and worldview.
Unless you get real. Unless you get quiet. Unless you slow yourself enough to really hear the still small voice inside. Unless you get to know and love you, the real you – all of you – you will keep searching.
Unless you start living the life you were created and designed to live, the life you can feel inside of you, the power and purpose you can feel inside of you, the abundance, prosperity and joy that goes along with living that purpose. You cannot live that life if you do not yet know what it is, what it looks like, or what it feels like.
Unless and until then, you will have to keep looking.
A wise mentor of mine said that I could leave my job but remember that I take myself with me. I didn't quite get it at the time but I now see so much more clearly what he meant. I left that job and took myself with me. I left others, too, and took myself with me. I left my husband and I took myself with me.
You cannot outrun yourself. You cannot outrun your spirit. You cannot outrun your calling. You cannot live fully unless and until you accept the love that is there for you, accept and receive the abundance that is there for you and recreate the mindset that knows that this is normal and true for each of us.
Recreate? Yes. We were all born with a creative, limitless mindset. A mindset that allowed for any possibility. Life has slowly beaten it out of us. Our well-meaning, fearful parents using their own faulty programs, our siblings who taught us competition, our friends imposing their biases and views in a steady pressure to conform or be cast out, the education system with all of its rules and regulations, religious dogma, corporate brainwashing. It started early and continues to this day. With you unaware for the most part. Until now.
So the question now is, what are you going to do about it? Are you going to zone back out and continue to live on autopilot? Are you going to shake it off and chalk it up to a bad day? Are you going to further push down and suffocate your higher self who is calling out to you to PLEASE listen and honor yourself fully?
Or are you going to make a decision? A decision that today, now, this moment you are going to be you. You in all your glory. In all of your beauty and magnificence. You in all of your quirkiness, silliness and yes, even ugliness. That you will now honor and integrate all parts of you and stop trying to disown anything that you or someone else has judged as unworthy.
Are you ready to really step into the full power that is you? Are you finally done hiding, coasting, blending in?
God did not create each of us uniquely and wonderfully for us to refuse to live in that uniqueness and wonder. He did not create you with the specific skills, talents, affinities, desires, likes, dislikes, passions and experiences you have for you to become one of the faceless masses, moving through life unconscious, settling for but a pittance of what is possible.
We have become a nation of politically correct, bland, homogenized mush. We had good intention to make the world a better place for certain groups but the result is an ever increasing dumbing down of everything. It is like we threw everyone into a blender and hit pulse until we are emulsified. NO!
NO MORE! You have a role to play. You have a voice to use. You have a song to sing and a dance to do. You have something that no one else has. You have YOU! You have YOUR light. It is magnificent, important, powerful, required.
Required.
Your not showing up is not an option for an optimal world.
Years ago when I was particularly stressed at work, I would sleepwalk and have nightmares. This was when I was working in a job I mostly liked but I knew was just a job. I had a lot on my plate. I had a lot to get done. I had much pressure, most of it self-imposed, as it always is.
Back then, in my recurring sleepwalking nightmare, I would find myself out of bed having some big pressure on me. I had to pull this lever and no one else in the WORLD could pull it. I would wake up then and think wow, I gotta get a new job or take a vacation or both. I have the weight of the world on me. This is ridiculous.
I knew something had to change. I knew something was askew. As many of you know I tried many, many things to make it right, better. New role, new company, new workout, more wine. I even went far long the path to new life as a single woman, thinking my marriage was the problem. All in an attempt to "fix" that nagging feeling emanating from my core.
I didn't understand that recurring dream fully until relatively recently. The dream has not since recurred as a nightmare. The dream has returned, not with heaviness or dread that I am potentially letting someone or everyone down. It has returned with a lightness, a calmness, an inspiration, a KNOWING, a lighted path and firm and powerful recognition that yes, indeed, I do have a lever that I must pull. No one else in this world can pull it for me.
However, now, it is no pressure. It is no weight. It is no nightmare. It is my path. And I embrace it. I am living it more every single day.
You, as fate would have it, are a part of it. Helping women, helping you, is my path and my calling and my words are my lever, my coaching is my life's true vocation. This I do with joy and intention that it may bless you and all you touch.
So…are you just going to close this and move to something else? Or are you going to finally start listening to your spirit? Two paths are set before you. It is your choice. I pray you choose to honor your spirit, whether it is here, now, or elsewhere.
If you are ready to look inside and find out what is behind that unsettled feeling you have, that nagging void that you have attempted to fill, squash or ignore, then I can help.
For the woman who is ready to take full personal responsibility and finally step into the authority she has over her own life by going inside and finding her true voice, I can help you.
As a sales and business executive with decades of corporate experience, intuitive skills and ability to really hear you and see you – the REAL you, personal relationship expertise acquired by fire, Health Coach Certification, habit and productivity experience, ScrumMaster Certification, energy (quantum, feng shui, qi gong) studies, prayer and fasting, meditation, Disney therapy expertise and most importantly SUCCESS MINDSET rewiring knowhow, I am well-equipped to serve as a tour guide for you on your journey.
I am opening up several slots for a personal Clarity Call with me, compliments of Love Starts with Me.
These are ONLY available for those who are ready to join us in the peaceful yet powerful revolution that is Love Starts with Me.
They are available ONLY for those who are ready to look inside and shed the old that no longer serves.
The call is ONLY for those who know that things cannot stay like this, and are ready to get clear then take action.
They are available ONLY for those who are open to receive new clarity and actionable next steps.
Begin to live the LovingME lifestyle and see your world open up to all new possibility. Say yes here.
This is NOT for everyone. The majority of folks are not ready to hear…yet, and that is fine. If you are new to the community and find that what we are doing here resonates with you and you aren't quite ready to talk live, please sign up for the week-daily Good to Me Guide at www.lovestartswithme.com, also with our compliments.  Here you can ease into the concepts and check out the past issues under Blog.
Please like us and leave your feedback at www.facebook.com/susiefranscinidavislovestartswithme.